Looking for a place to hold a special event?
We hope that you will consider us for your event. We have hosted wedding receptions, class reunions, shows, and meetings. Customer service and satisfaction are our top priorities. Our staff is not only committed to ensuring all of your event needs are met, we'll also work to exceed your expectations as well. We feel it is our dedication and "service with a smile" that separates us from the competition.
At the Allegany County Fairgrounds, we will develop a partnership with you to make your event as successful as possible. We believe our repeat business is a testament to this standard of service.
Click here to view an aerial map showing South Half Rental or Full Rental
For more information on booking your event with us, please contact Kevin Kamauf at 301-729-1200.
The Allegany County Fairgrounds features:
New 25,000 square foot Multi-Purpose Building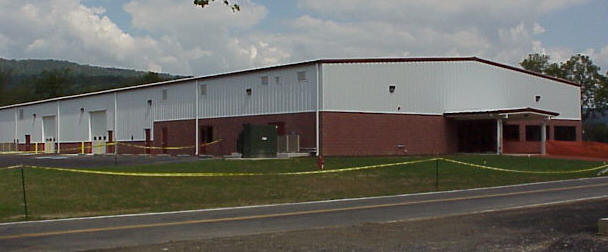 Catering Kitchen – equipped with oven, stove, grill, refrigerator, freezer, icemaker, ample counter space

Classroom/Meeting Rooms – can be used as one large room or divided into 2 private rooms. One adjacent to Catering Kitchen and one across from Catering Kitchen.

Exhibit Hall – 12,500 square feet. Often used for craft shows, meetings, exhibits, sales, wedding reception, class reunions, dances, etc. Hall can also be adjusted down to 7,500 square feet.
All spaces are ADA accessible, with parking close to all entrances. Restrooms and Shower Facilities, Heat / Air Conditioned.
Latitude and Longitude of the Allegany County Fairgrounds:  N 39 36' 31.00" / W 78 47' 52.00"